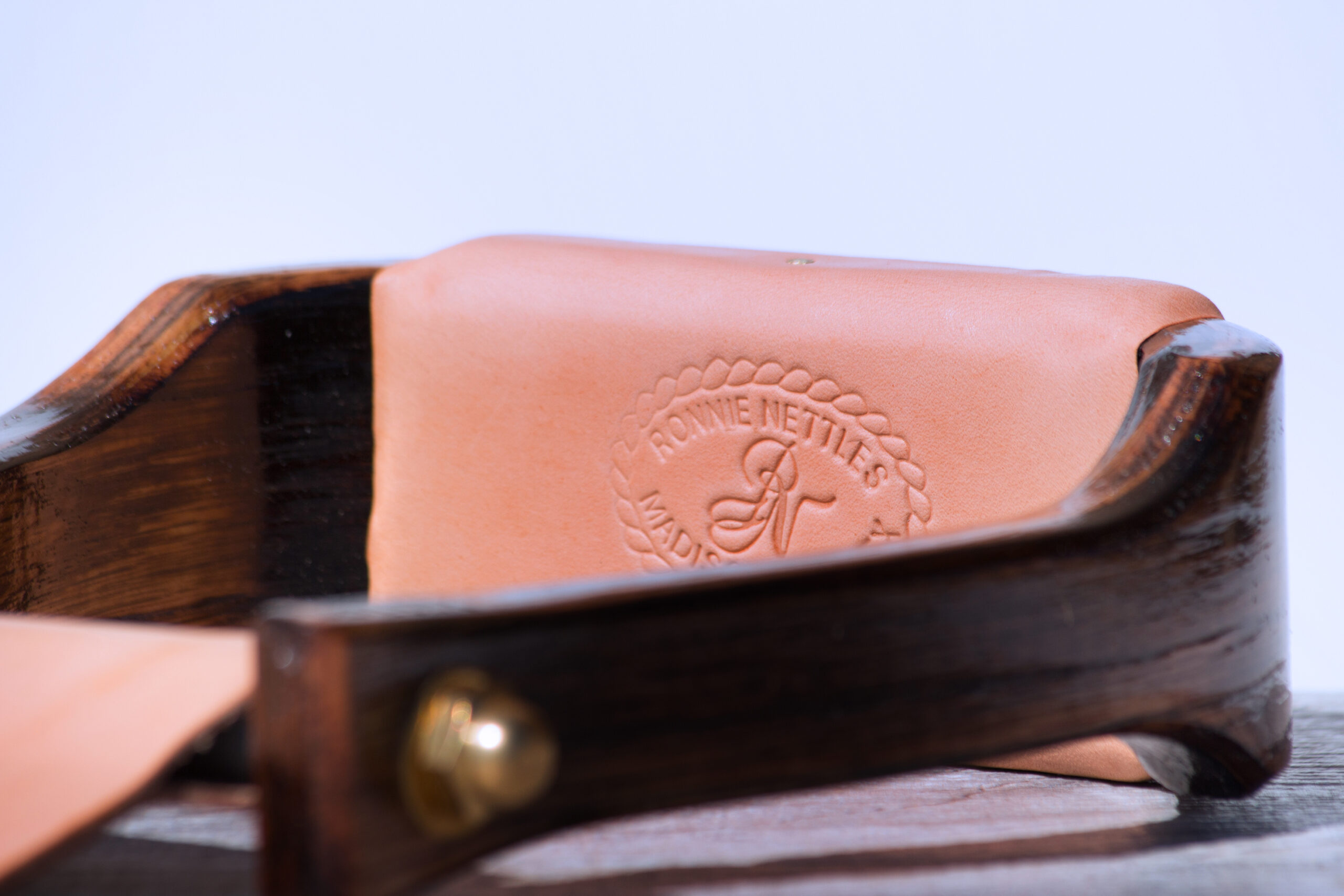 Why Nettles Stirrups Work . . .
The Process
It begins with quality logs to guarantee clean wood is used in the construction of Nettles Stirrups.
---
The logs are cut into laminates and then glued together.
---
This layering process provides strength, cushions the pounding on a rider's hips, knees, and feet, eliminate stress cracks and stirrup warping.
---
Six laminates construct the Premier and Signature Lines while five laminates construct The Chisholms and four laminates construct The Blanks.
---
Stirrups pass five gradings during the building process.
---
Construction includes a steeper bend in the stirrup which increases comfort and reduces the risk of losing the stirrup.
---
A uniquely structured stirrup tread sets the rider's foot and aids with balance.
---
Built with innovative machinery designed by Ronnie Nettles.
---
The Leather
The highest quality leather available is used, enhancing a longer tread life.
---
A Nettles-designed lacing machine snugly attaches treads with eight lacings in the Premier and Signature Line and five lacings in The Chisholms line.
---
Skived treads create a closer fit and neater appearance.
---
The Metal
Double steel rollers provide extra strength.
---
A smaller throat diameter helps eliminate shin pressure.
---
Brass and chrome nuts accent Nettles Stirrups.
---
High quality craftsmanship from the design to the finished stirrup:
That's what Nettles Stirrups are all about and the Nettles Trademark guarantees it.