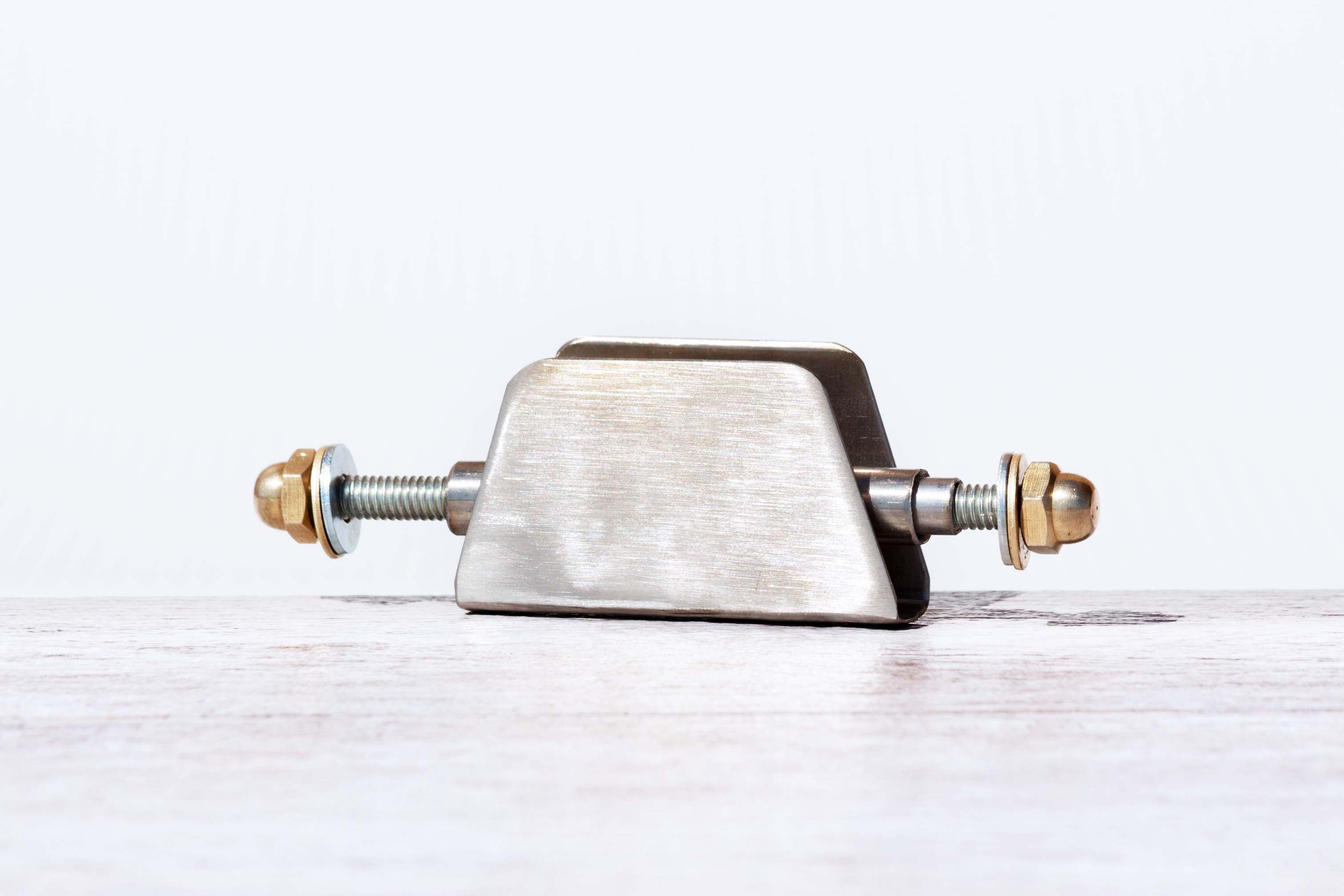 Nettles Stirrups, the best stirrups on the market just got better with the Nettles patented Leveler. This free-moving stainless system, patented just for Nettles Stirrups lets you get your mind back on your ride and off your ankle or knee pain.
Twisted stirrup leathers hang stirrups slightly unleveled, tilting them just enough to affect body alignment. This causes ankle aches or knee and hip pain and an inability to properly contact the tread.
Here's how The Leveler solves these problems:
The Leveler replaces the roller in a stirrup's throat and levels the otherwise tilted stirrup. A patented pivot pin is the problem solver that insures the stirrup remains level with your foot at all times.
---
Leveled stirrups then float with your foot and conform to the way you ride.
---
The body is now in better alignment, reducing ankle and knee pain.
---
A balanced and level ride sets the boot flat on the tread reducing the chance of losing a stirrup.
---
Stirrups now easily move forward and backwards as well as side-to-side.
---
Besides softening the ride and enhancing the rider's ability to perform smoother, sitting easily in the saddle also benefits the horse.
---