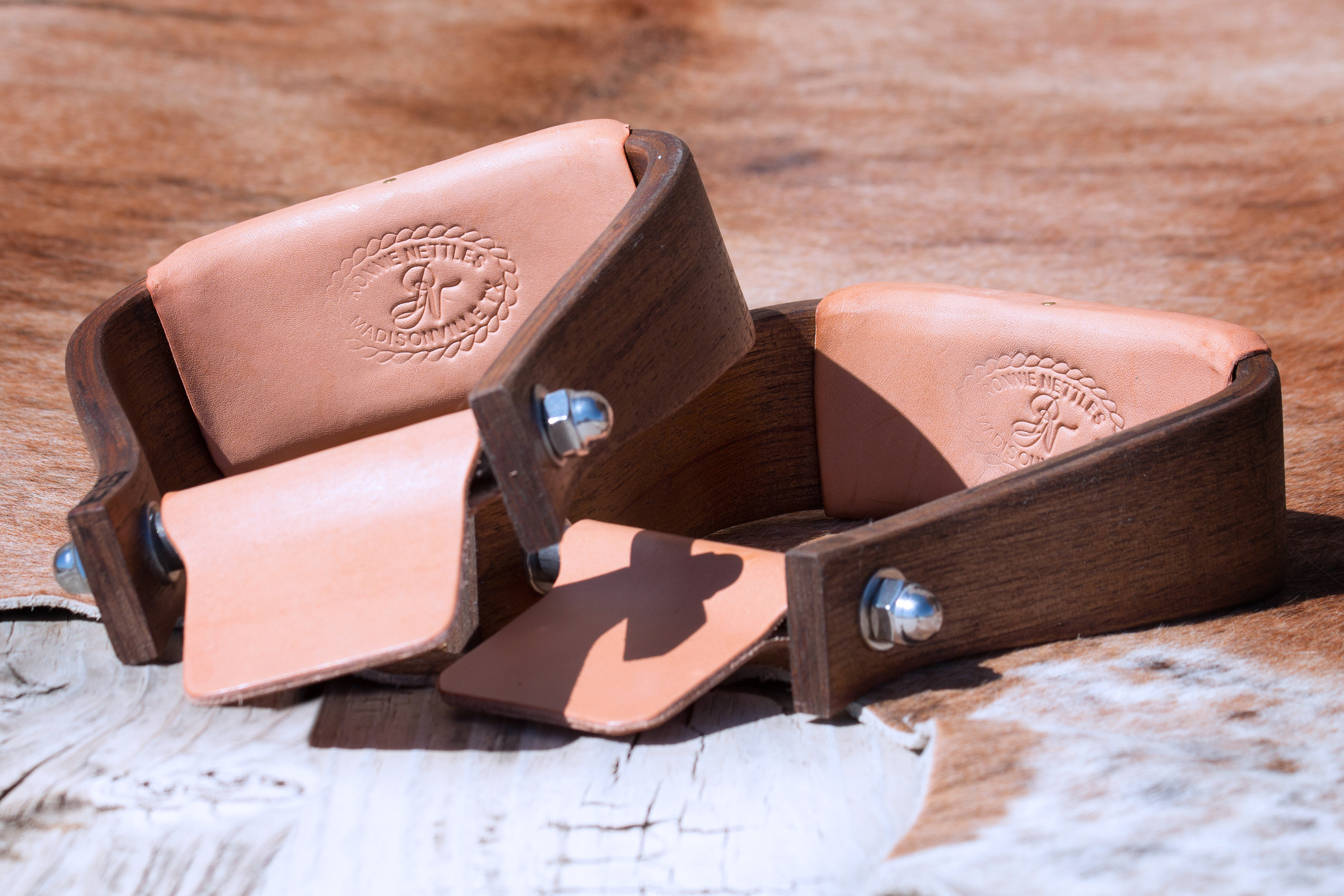 Nettles Stirrups Are All About Safety . . .
The best quality oak logs are the basic wood used, making them stronger and hence, safer. There are no veneers or soft woods used in the Nettles building process.
---
Lamination eliminates cracking, a problem for other non-laminated wooden stirrups.
---
A double steel roller adds double strength to the stirrup throat and it will hold its shape throughout the stirrup's life. Plastic rollers however, with time, will bow from the gravitational pull throwing the rider out of balance.
---
The Nettles Oxbow Stirrup has a slightly wider width in its middle allowing a rapid exit should you need to unexpectedly dismount.
---
Nettles Stirrups are built double-tough to help you withstand the ravages of some of the rowdiest wrecks. Should, however, a horse fall hard, the stirrup can break, freeing you from the saddle.
---
Add the numerous small details that only a trainer would know and want for his own safety and you can rest assured Nettles Stirrups are built with protection in mind!
Nettles Stirrups are all about Strength . . .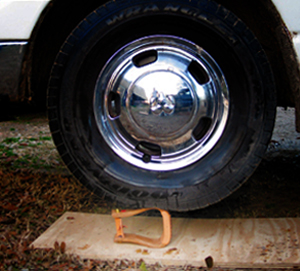 This Dodge Ram 3500 Quad Cab Diesel is perched on top of a Nettles 3 inch Flatbottom stirrup. The plyboard under the stirrup cracked, but the stirrup remained solid as she comes, as you can see from the pictures.
What Does This Mean To You?
Added Security! Should a horse fall with you, unlike  aluminum or wooden stirrups wrapped with metal which might catch your foot in a squeeze, Nettles Stirrups will most likely withstand the pressure. And if they don't, a broken stirrup is easier to repair than a damaged leg or foot!