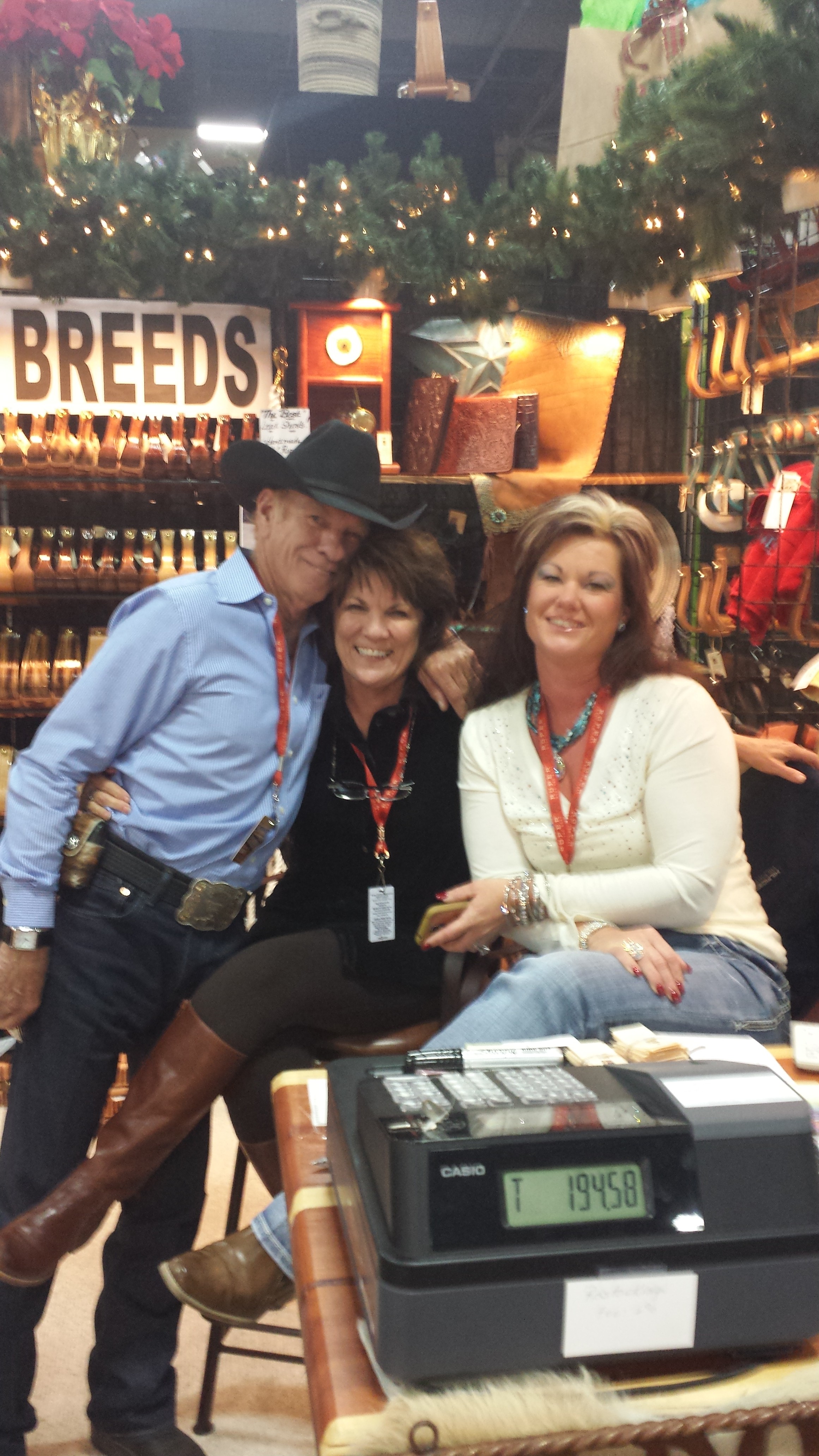 If you're in the horse business, you know about fast trips – the ones that ordinary folks view as requiring vacation time to make them. I have a brother-in-law who believes a 3-hour trip to the lake and back home is a 3-day event.
Not so in our household! Let hubby Ronnie start grinding those dually gears and 6 hours on the road is just getting started. And just getting started is exactly what we did last week.
I visited with Karen Freeman who lives in Tennessee about my current project – writing a book about Smart Little Lena. Sure, there is plenty of information out there on the first Triple Crown Winner. The "Cutting Horse Chatter" and "Quarter Horse News" always had stories about his championships and then about the championships of his offspring.
And there have been numerous articles throughout the stallion's lifetime that included interesting little nuggets to hold your interest. After all, unless a horse directly influences you or you are a die-hard horse person those statistics can get boring without a spicy nugget or two.
I was hoping Karen might have some spicy nuggets yet to be published and then secondly, hoping she might let me use them in my book. She did…and she is!
I hadn't visited with Karen in years. I'm not too sure how life got so busy that it canceled a lot of visiting time, but it has. By the way, I don't like that.
During the time I wrote the book Training the Horse and Rider With Bill Freeman (it still remains one of our best sellers today) I practically lived at the Freeman ranch. That's when I learned Karen was an avid shutterbug. Of course, usually when we gals become Moms attaching a camera to the body is as much a part of getting dressed as putting on shoes. I remembered seeing scores of pics of Erica and Kim, but also of Smart Little Lena. Admit it; you've probably got an animal in your life that is like one of your kids too!
So I called Karen and she graciously agreed to share.
Since there was only a small window of time to make the almost 1600 mile round trip I cajoled Ronnie into going with me. He could catch up on training his horses when he returned, but I had articles due each day and needed some help. His answer, "Sure, be glad to haul you out there."
Haul… you would think I was a horse, wouldn't you? Quite honestly, I don't mind that thought. You see, some thirty-plus years ago when we were newlyweds I informed Mr. Nettles I was not a horse and to NOT tell me to "load up" when we were going somewhere! That, however, was before I learned that on this ranch horses get the best treatment. These days I'm happy to get hauled and quick to load up.
Articles being due was good news because it mean we had to stop each evening early enough for me to finish whatever I was writing and email it in. Early for Ronnie was 10ish. Of course, he was also usually asleep before I had the computer humming! This is a man who isn't really fond of potty stops and who thinks crackers and peanuts are a meal when he's driving, so any excuse to stop is a good one.
Bottom line is that whirlwind trip was an awesome one. Ronnie had us out there and back home in the twinkling of an eye and I came home with a gold mind of articles to research – and quite a few spicy nuggets for the Smart Little Lena book! Just wait until you see them!
Yep, I'm excited.
Now if I could just get in the habit of packing more crackers and peanuts when I load up. You'd think after this many years I'd get that one figured out, wouldn't you?